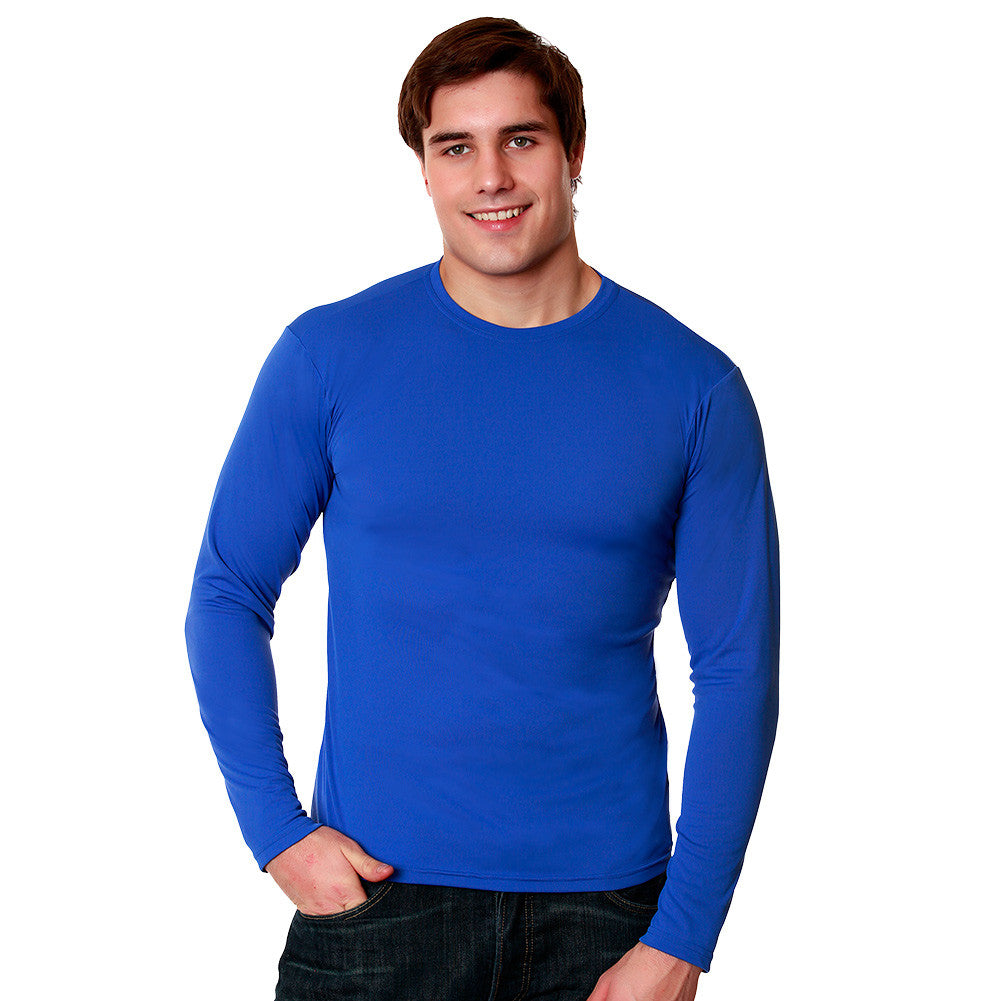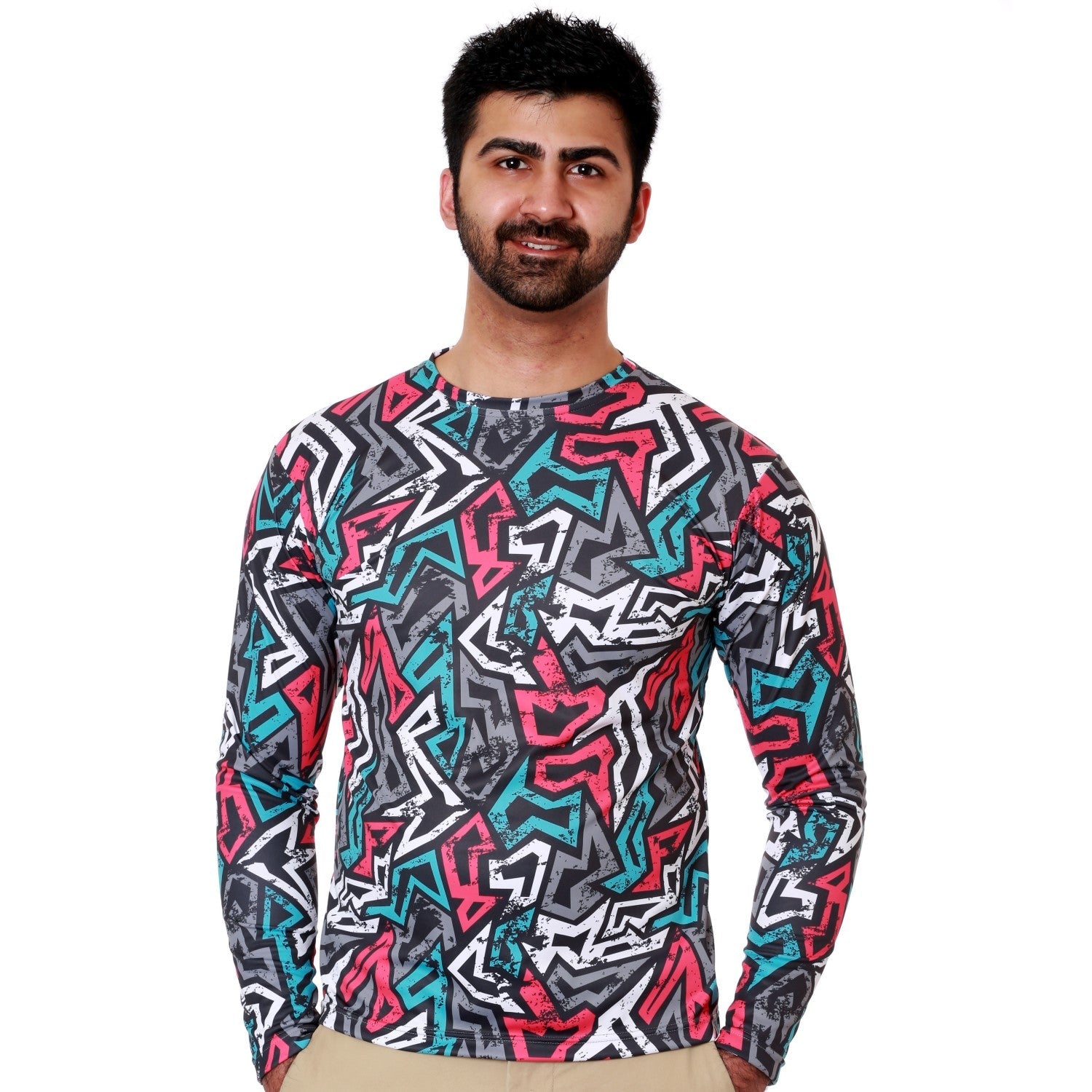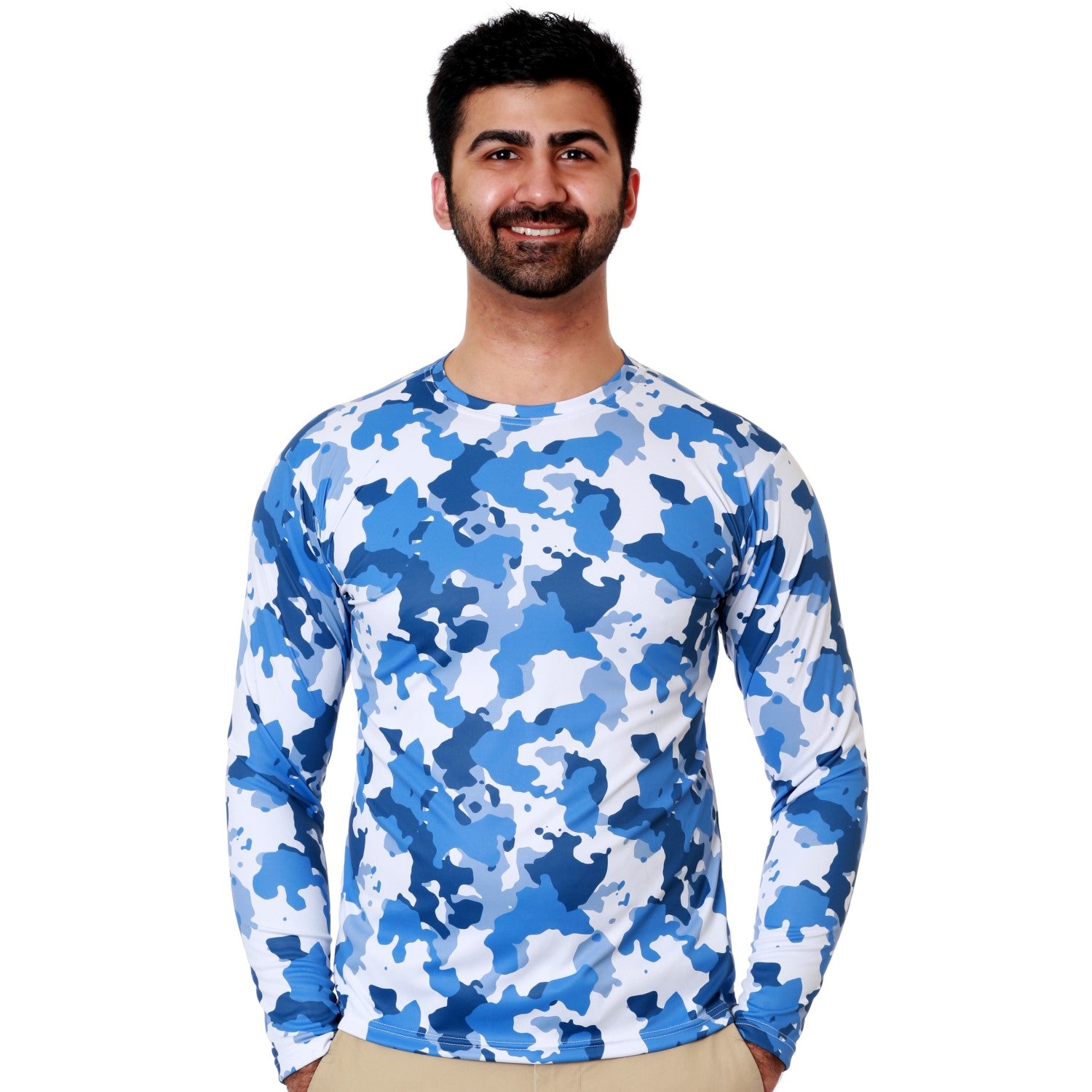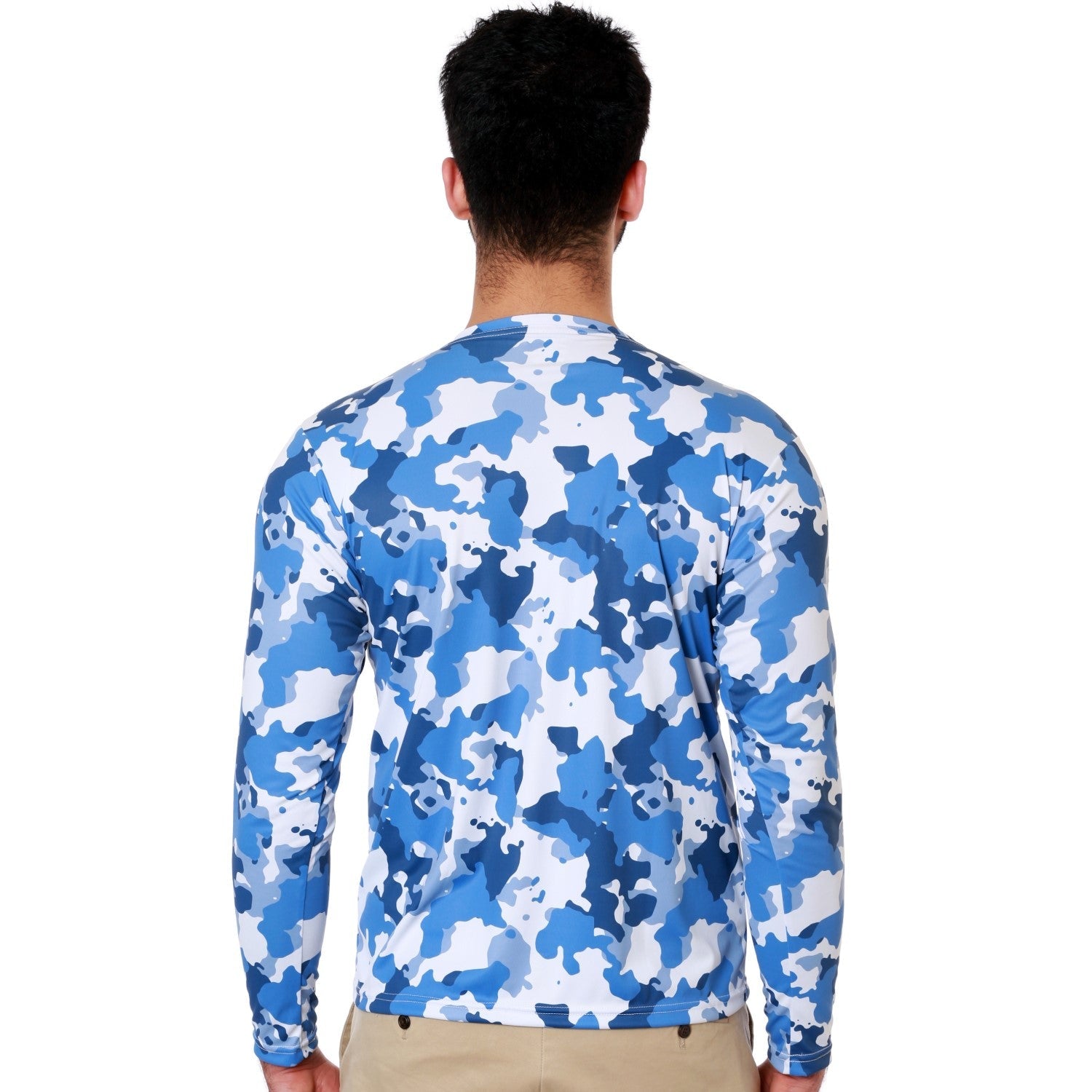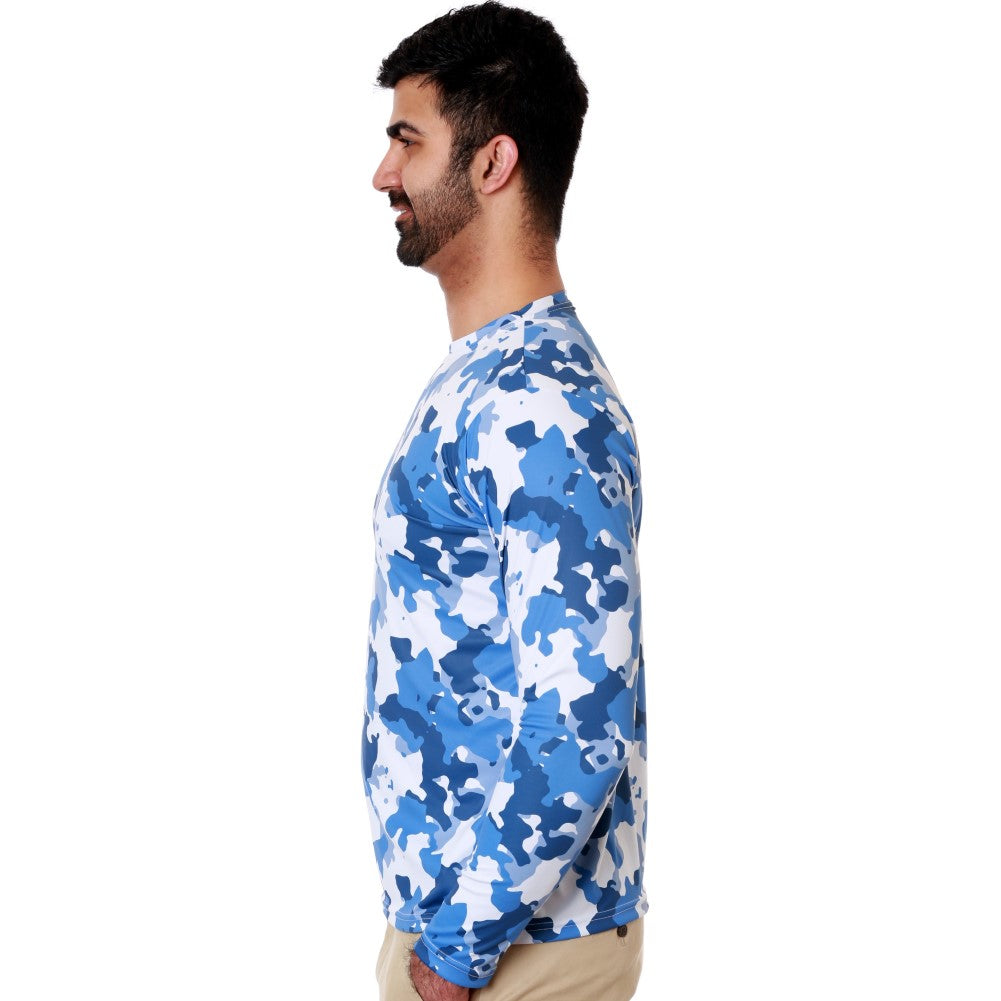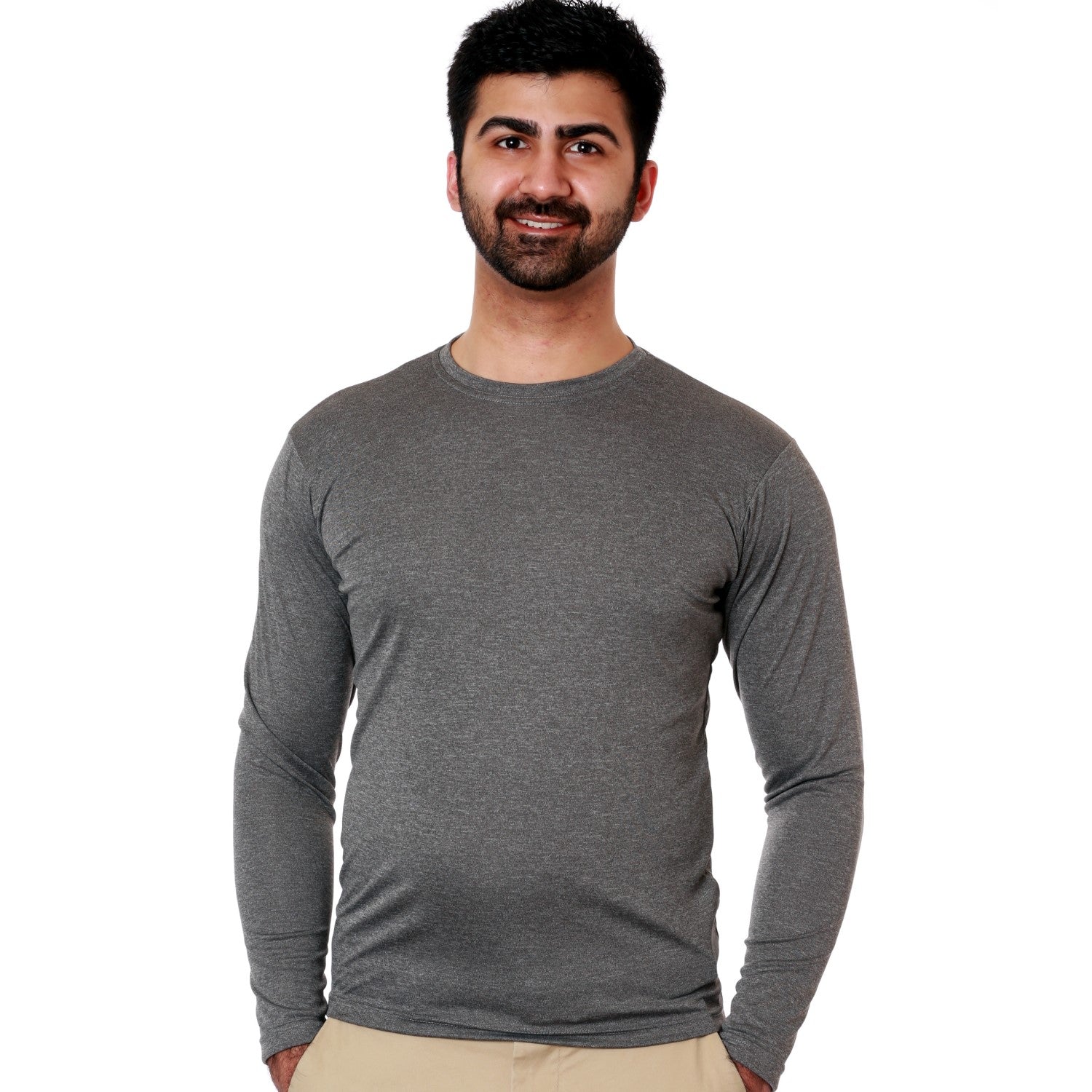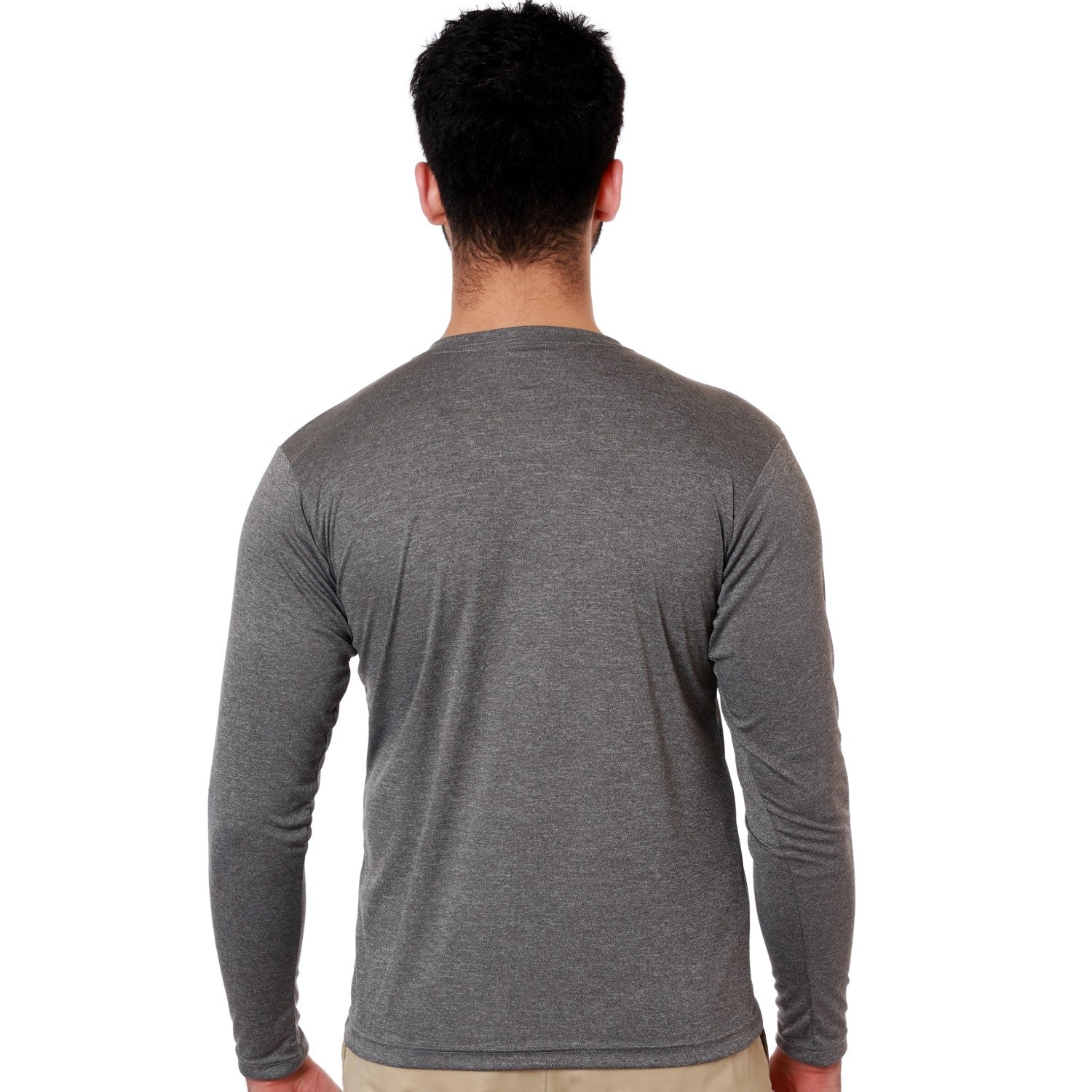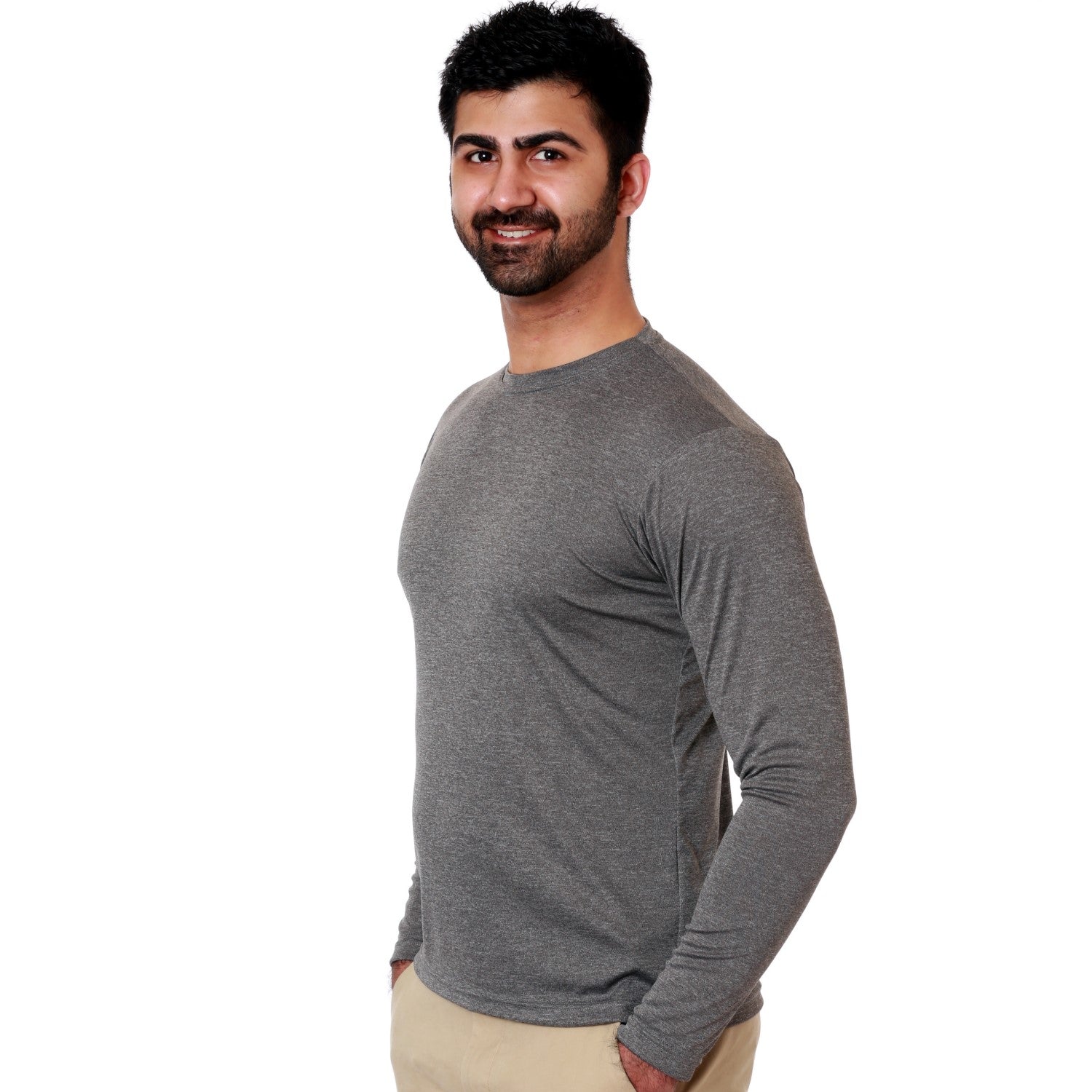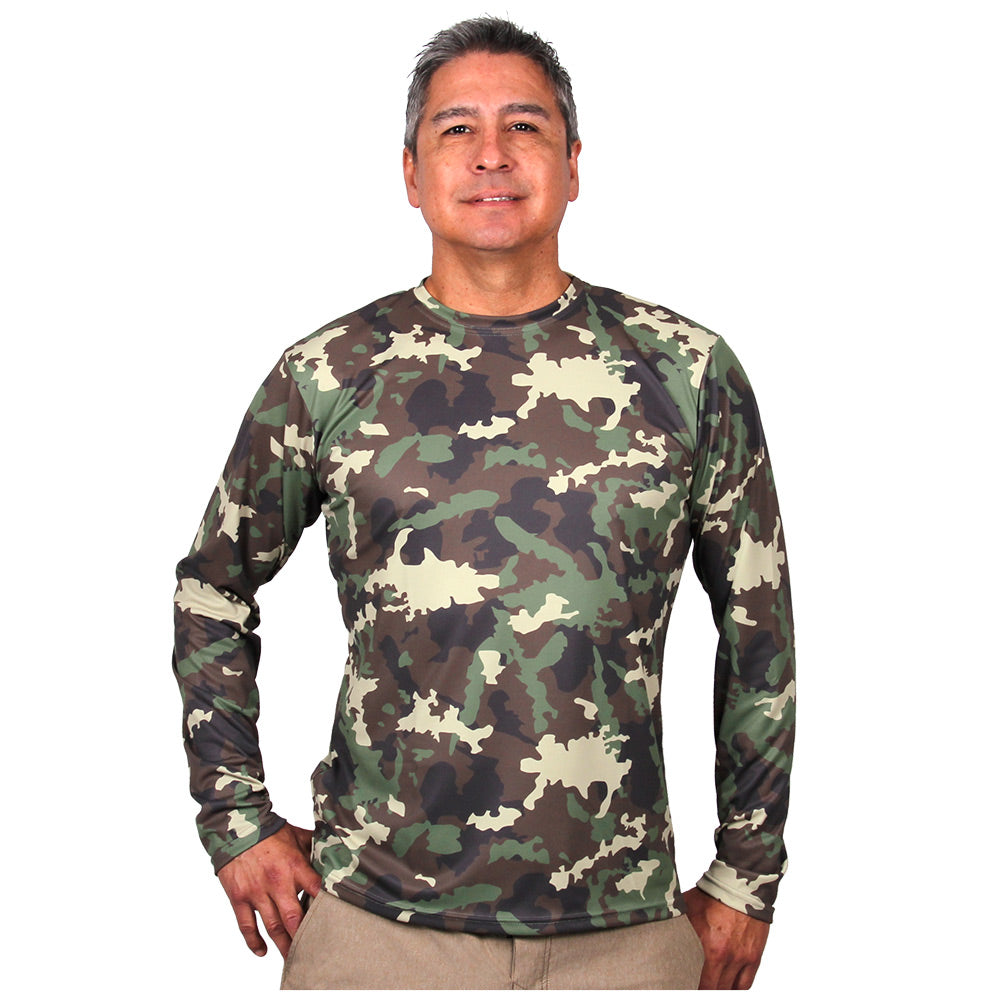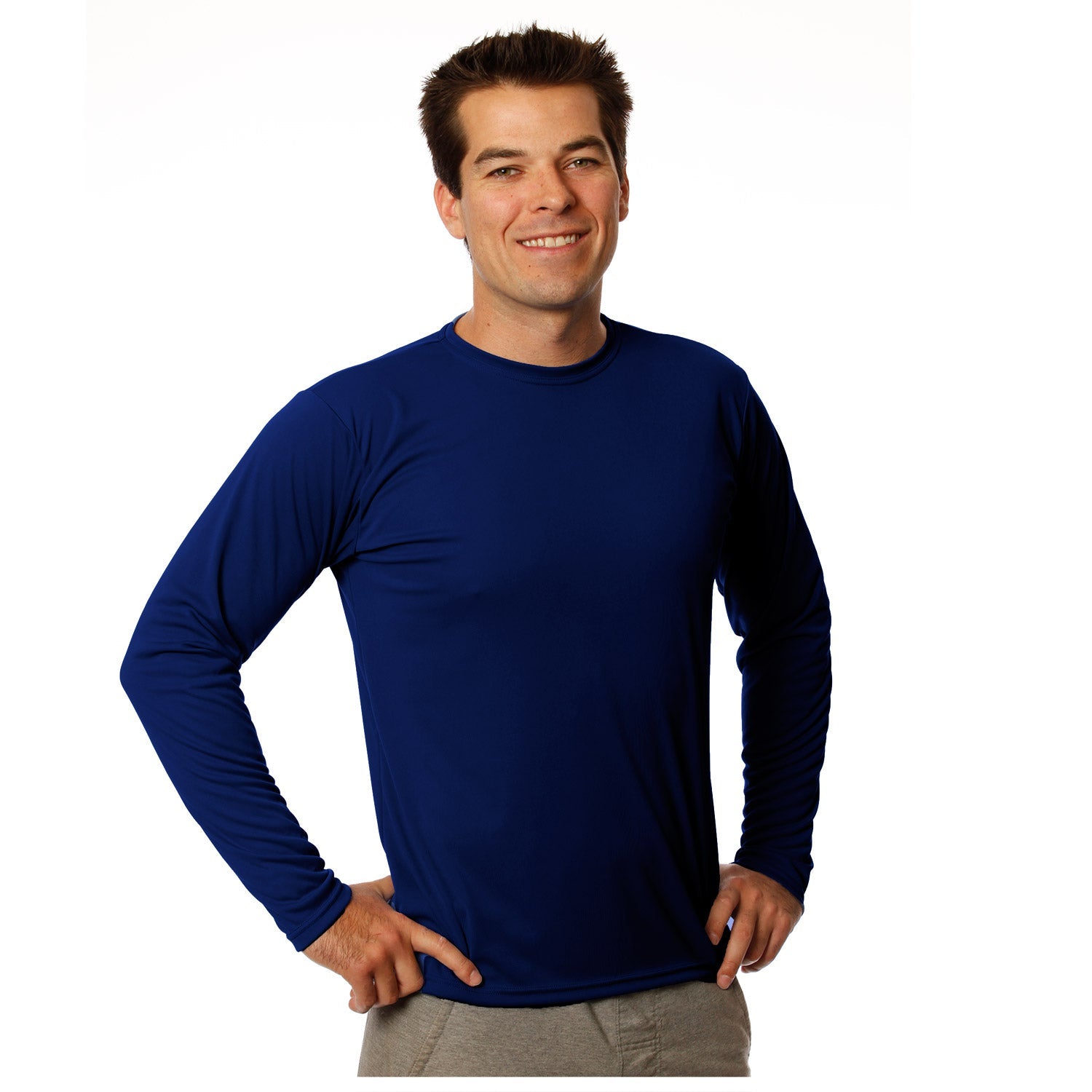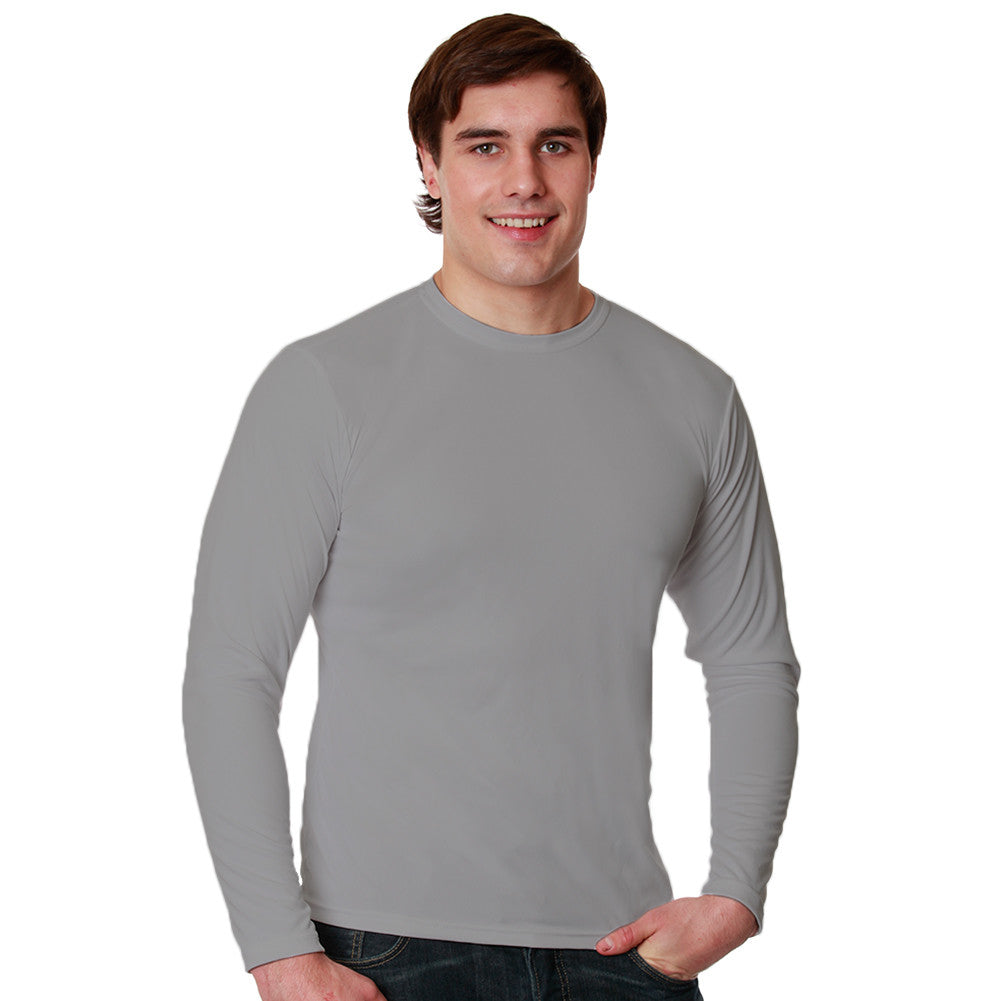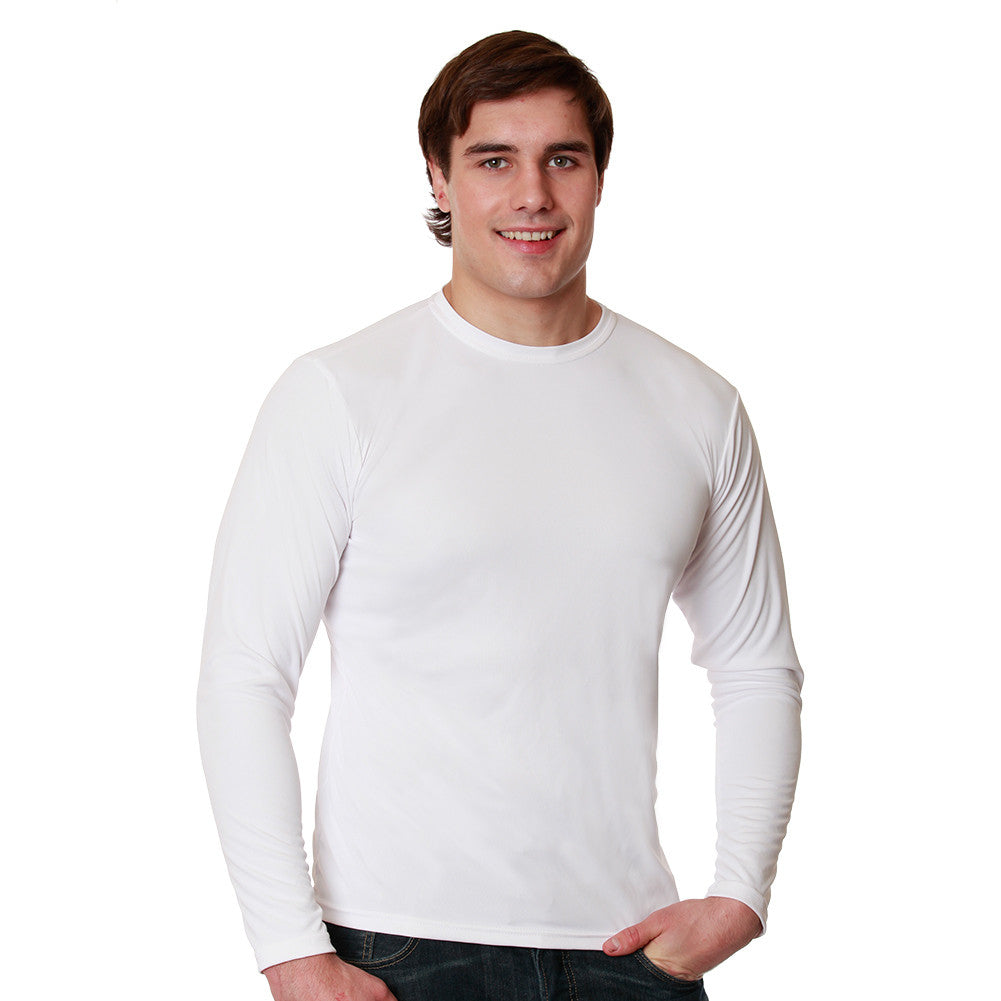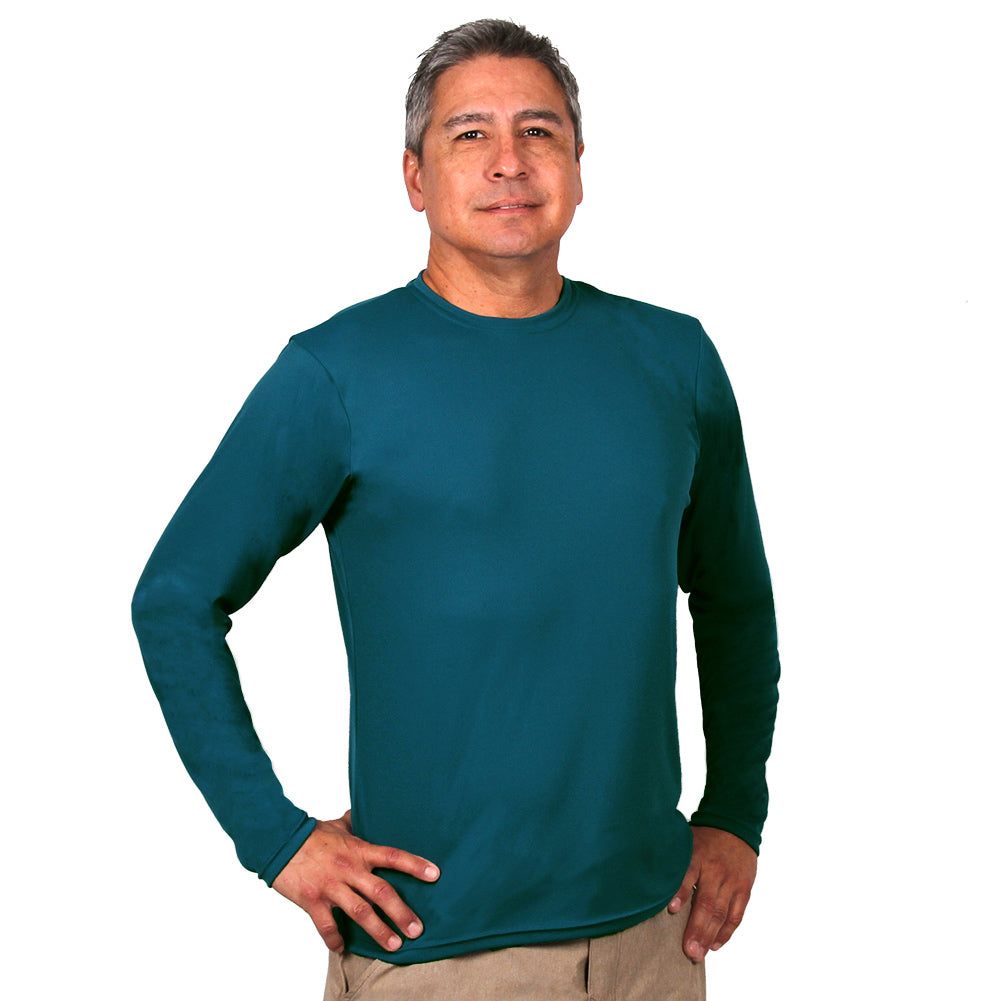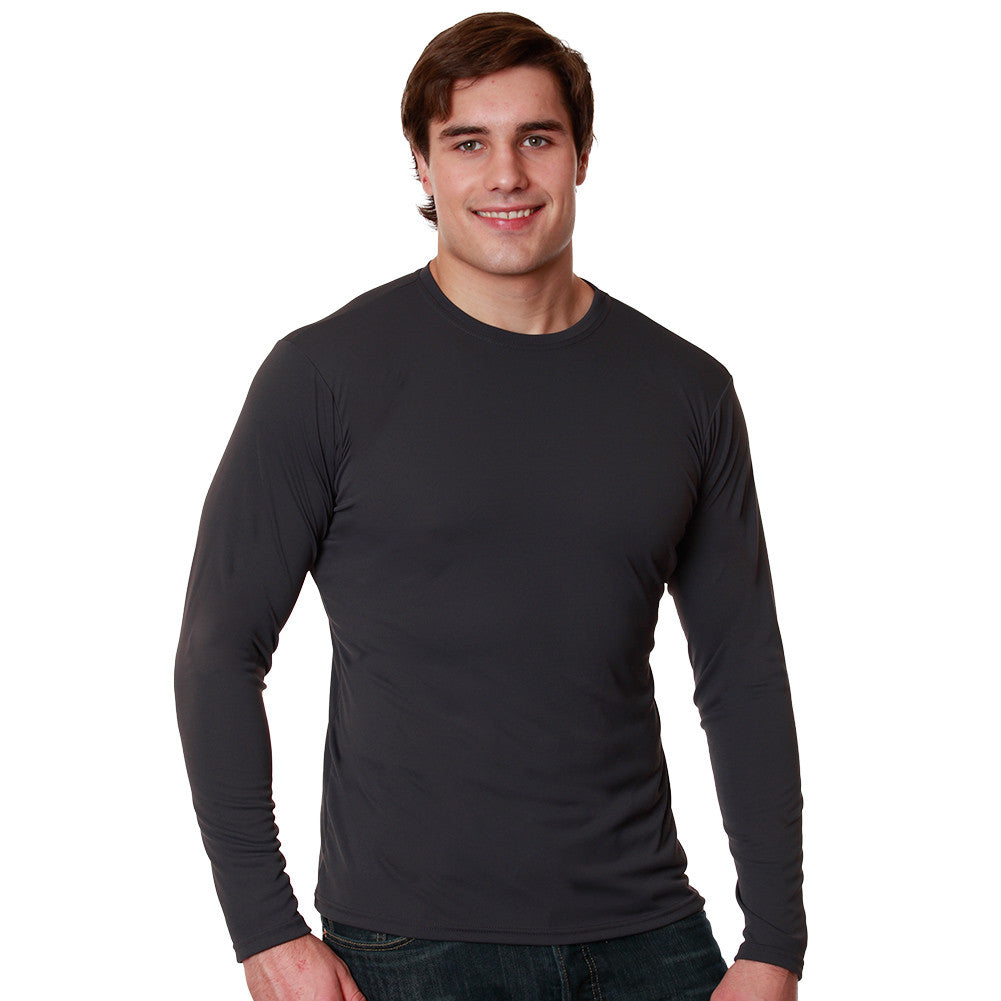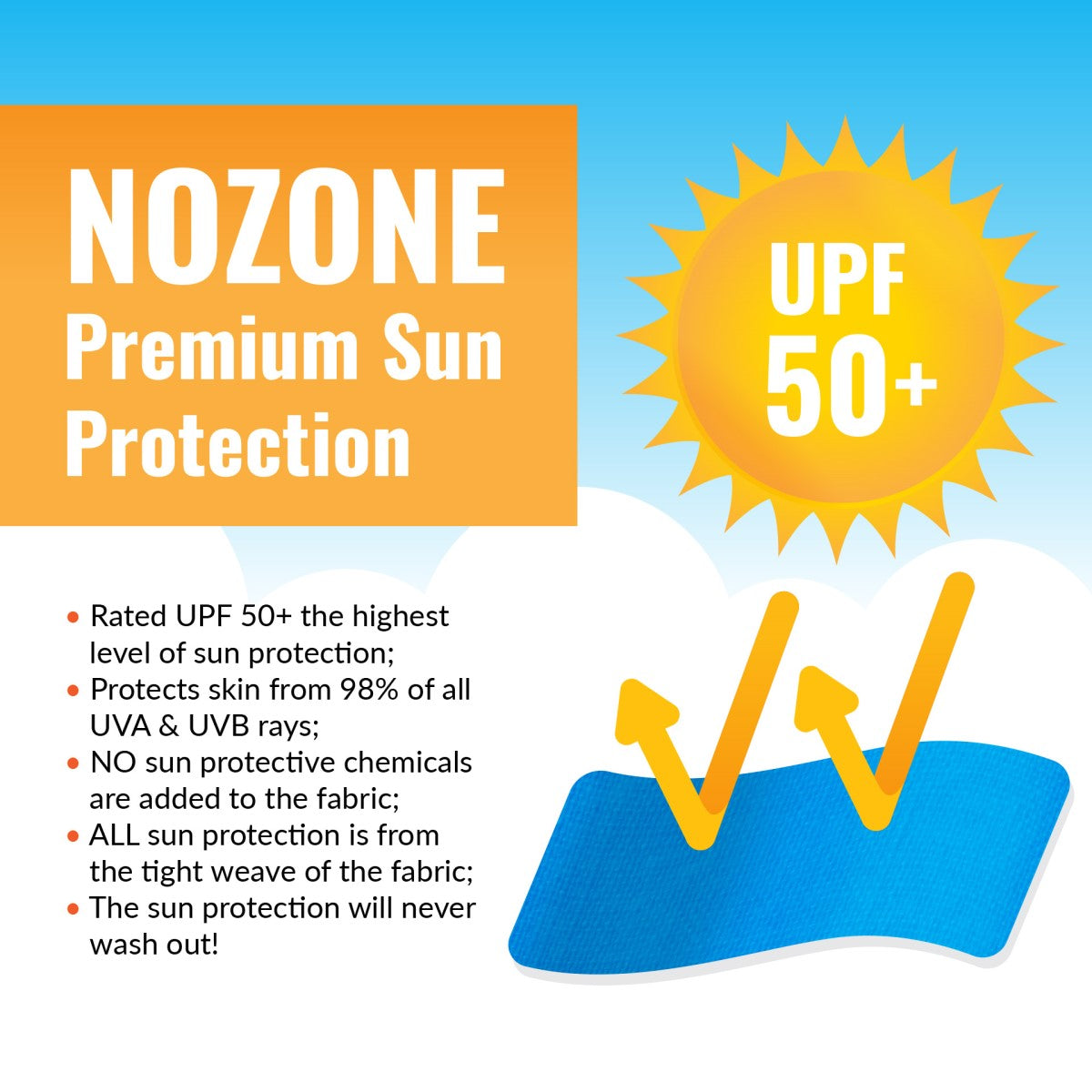 Sierra Long Sleeved Performance Shirt for Men
NoZone's Sierra UPF 50+ t-shirt for men is the go-anywhere, do-anything t-shirt that offers an incredibly comfortable fit along with full spectrum protection from the sun's UV rays.

Made in Canada.
 Effectiveness:

Rated UPF 50+; blocks out more than 98% of the sun's harmful UV radiation

All sun protection is from the tight weave of the fabric.  No sunscreen chemicals are added.

All natural EPA approved antibacterial material
Premium product manufactured to exacting standards
Made in Canada
Made with Versatex fabric

Easy Wear:

Lightweight and comfortable
Soft and breathable fabric
4 way stretch
Quick drying
Moisture wicking
Static resistant
Drapes nicely without clinging
Odor resistant

Easy Care:

100% Polyester

Machine Wash (cold) & Machine Dry 

Do Not bleach / Do Not Iron

Chlorine and salt resistant

Pill resistant

Wrinkle resistant
 More about the fabric:
Versatex is an environmentally friendly fabric.  It incorporates chitosan, which is derived from crab and/or shrimp shells.  Chitosan is incorporated into the weave of the fabric during the dying and/or finishing process.  This results in a fabric that is absorbent, breathable, durable, fast drying, soft, static-free and easy to handle. Chitosan inhibits the growth of bacteria. Fabrics with this treatment also stay fresh, hygienic and odor resistant.
Fabric Features
Chitosante is a knit fabric with biomass from crab or shrimp shells combined with the textile fibers to provide long lasting, natural odour resistance. The stretchy fabric is wrinkle free and never needs to be ironed!
100% Polyester

Excellent sun protection - rated UPF 50+ 

Moisture wicking

Odor resistant

Soft to touch

Lightweight, breathable, and comfortable

Drapes nicely

Anti-microbial, anti-bacterial, and antifungal

Anti-electrostatic

Pilling resistant

Fast drying

Manufactured in Oeko-Tex Standard 100 facility
Fabric Care:
  Machine wash in cold water. Tumble dry. No iron. No bleach